Welcome to Caille Farm
Whether you are looking for your child's first riding experience or want to compete at the FEI levels you will feel at home at Caille Farm.

Caille Farm offers riding lessons, horseback riding day camps and dressage training and instruction north of the Twin Cities just 5 minutes from the Albertville Outlet Mall. Our riders range in age from 4 to retired age: from beginning riders through competitive FEI level riders: Caille Farm has nine horses and riders currently competing in Prix St George and Intermediare 1 levels including non traditional dressage breeds. Many other horses trained at Caille Farm by Barb Anderson Whiteis are successfully showing with young riders and teenage riders at 3rd and 4th level between the ages of 13 - 21). See more on our Horses page.
Barb's riders who have earned Silver and Bronze medals from the USDEF include: (Silver Medalists) Elizabeth on Tucker, Anna on Niamh, Melissa on Phoenix, Elsie on Schneke. (Bronze Medalists) Meredith on Callum, Melissa on Phoenix,
, Abby on Charlie Brown and Mackenzie on Retro.
What's Happening Now:
Join us on Wednesdays this summer for day camp
:

Summer dates on Wednesdays - June 11, 18, 25 : July 9, 16, 23, 30 : August 6, 13, 20, 27
$68 each day for ages 6-12

Register by email: caillefarm@tds.net or phone: 763-295-5250

9:00 a.m. - 3:00 p.m. $68 each day. Ages 6 & up. Bring a lunch, wear long pants and shoes that tie on or stay on and join us for a fun day of learning all about horses!

Show News:
The Caille Farms team had a great show at Midsummer Dressage. It was Anna and Niamh's first time at Intermediare 1 and with their score of 60% Anna is on her way to her gold medal! Hannah & Retro were successful at PSG at 61%, Rachel & Callum 62% at 3rd, Brenna & Altan 60% at First, Erin & Derry 63% at 3rd & 4th, Tatum & her beautiful Friesian mare Tjilla put in a good effort at 2nd while Barb and Caper got 62% at PSG... and little Flannery is growing up: she and Meredith T. were training and First Level champs at 71%!

McKensie and Melissa made an impression at the Alpine Farms show with McKensie on Retro at Fourth level, test 2 at 59% and 64.8% in Fourth 3. Congrats to Melissa and Pheonix in their very first outing at Intermediare 1 with an outstanding score of 69.606%! Pheonix was welcomed back to the pasture by all his Arabian buddies to great fanfare (or just a little running & bucking...)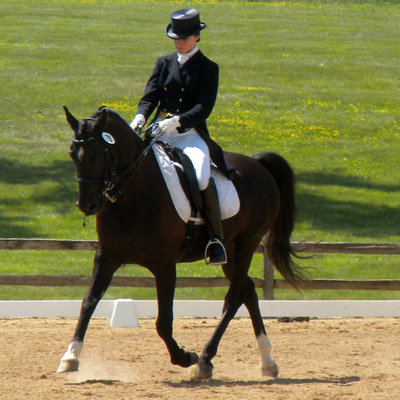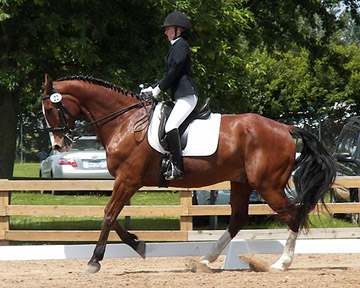 Melissa and Pheonix competing at I1 at Alpine Farms Show, McKensie and Retro at Fourth
Congrats to Elisa and Hannah who were tops at the
Sundance Dressage Festival
at Third and Fourth Level:
Third-

Elise Bailey,

3-1,

64.07
Fourth-

Hannah Theissen, 4-3,

59.00


Photos:
Photos from the Caille Farms Photo Day are posted online at

Happily Ever After's

website (click here)


*we will be having another photo day soon for everyone who missed our first one*



_________________________________________________________________________________________________
Congrats to Melissa and Erin
Arabian Youth Nationals, Albuquerque, New Mexico, July 2011
r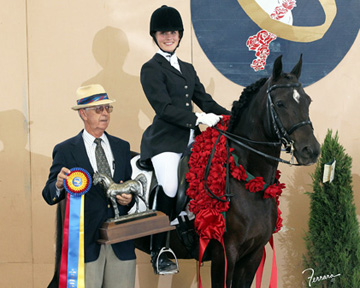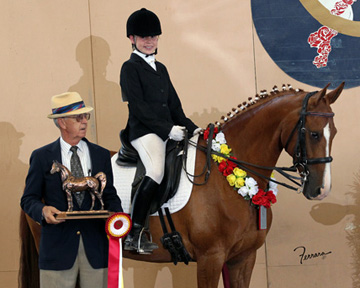 Melissa Lund - National Chamoin 3rd Level and 4th Level Dressage. Erin McCaffrey - Reserve National Champion 4th Level Dressage. Melissa's purebred Arabian horse KS Fadls Phoenix was started as a colt by Barb Anderson Whiteis and continues his training. Melissa, age 18, and Phoenix has been competing successfully at Prix St. George level. Erin, age 12, rode Strathspey an Arab/Saddle bread, 9 year old mare who was bred and trained by Barb Anderson Whiteis.
_________________________________________________________________________________________________
Caille Farm welcomes riders of all ages and abilities - from very beginner to very advanced - all are encouraged to improve their riding skills at Caille Farm. Kids are especially welcome!
Group riding lessons for children are offered Saturday mornings and weekdays- call for updated schedule. Group riding lessons for adults are Monday evenings. Contact us to schedule a tour of the barn, watch a training session or lesson.

Family atmosphere


Facility built in 2001


28-stall heated barn with attached, heated 72 ft. x 200 ft. arena


Raised, spacious viewing area in the arena


Small group lessons for all levels


Private Lessons


Well-schooled lesson horses


Horses available for lease
9209 Iffert Ave. NE, Monticello, MN 55362 763-295-5250 caillefarm@tds.net